"Cheeese!"
A story about life in London that is far different from that of staunch traditional formality, cucumber sandwiches, and the Royals, was published in the March 4 edition of The New York Times Magazine.
The article delivered an engaging, up-close-and-personal view in words and pictures of life in the city for new arrivals – a stunning 2.6 million over the last decade.
This photograph in particular caught my eye, of students at Nightingale Primary School.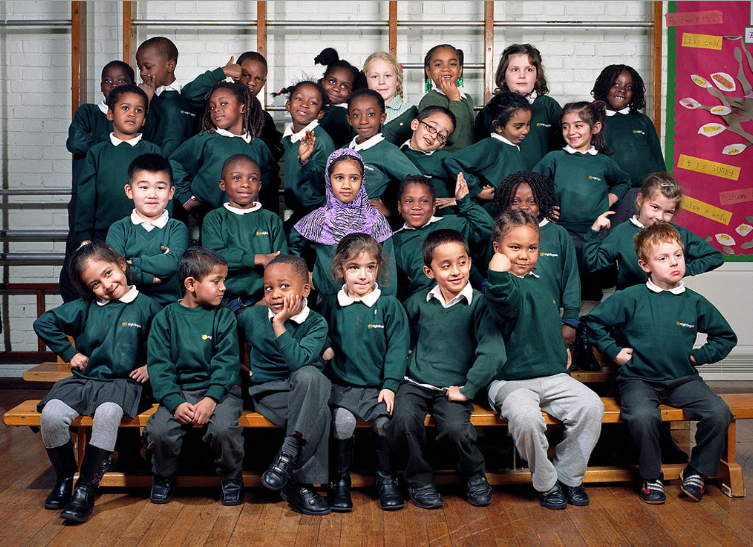 Times photographer Mark Neville said, "I told the children that this was going in the magazine. I asked the boys to give me 'serious New York attitude' and the girls to give me 'Lady Gaga.' This is what they came up with."
Love it! And Mr. Man—first row, third from the left? He's my favorite!
Click here for the article and more wonderful visuals.