Spied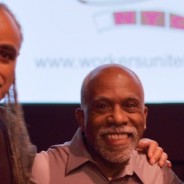 "Directors go out into the world, onto a set to tell a story. They shoot hundreds of hours of footage and return home to what people in the industry call their artistic life partner—their editor." — Eamonn Having pulled the plug on cable recently, I switched to Roku and discovered a world of programming I never knew existed. New options for short features, independent films and some very interesting documentaries caught my attention. I gradually became more and more curious about this type of storytelling and how it comes to life. For the...
read more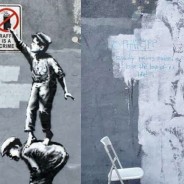 Just discovered this blog dedicated to surfacing the best of street/underground art and pop culture in its many forms. Big thanks to friend James Davis for Facebook-sharing a cool image by artist Zoltron Black that he spied during a recent trip to Atlanta. 'Scuse me now, while I go expand my creative horizons. Update (8 March): Last night I logged in to Netflix and watched Exit Through the Gift Shop. Made in 2010 by now-world-famous street artist BANKSY, the film tells the story of a French immigrant shop keeper/amateur film maker, and...
read more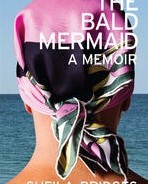 I remember the first time I saw a picture of interior designer Sheila Bridges when she was bald. She was on the cover of Elle Décor magazine, charming and lovely as always, standing next to her living room fireplace and wearing a beautiful turquoise dress. I almost didn't recognize her. In the article that featured her renovated apartment in Harlem, Ms. Bridges shared that she began losing her hair in 2004 because of an autoimmune disorder known as alopecia. And since then, she has tried to be as visible as possible as a role model. "I have...
read more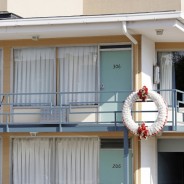 Monday, Jan. 21, is Dr. Martin Luther King Jr. Day. Since 1983, the third Monday of January has been designated a national day of remembrance, celebration and honor of the life and work of Dr. Martin Luther King Jr., celebrated as a national day of service, and the struggle to make it happen. The campaign to honor King with such a holiday began soon after his assassination in Memphis, TN, on April 4, 1968. King was in Memphis to support striking sanitation workers when he was killed by James Earl Ray as he stood on the balcony of his room at...
read more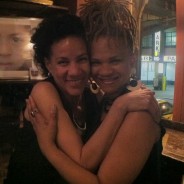 That's her on the right – Gha'il Rhodes Benjamin. She has "sizzle." We met two years ago at my best friend's wedding and I've been smitten ever since. Her sizzle is felt and seen the moment she enters your presence, whether on television, stage or the radio, behind a podium or in front of a classroom. She's an award-winning actor, songstress, poet, spoken word recording artist, self-empowerment speaker and teacher. These are but a few of her credentials. Gha'il is also the owner and creative director of Talking Poems and Storytelling...
read more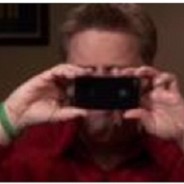 I tweeted this earlier, but it's such a cool story I had to post it, too! Tommy Edison is blind but still enjoys using the photo editing and sharing app, Instagram. "It's kinda fun for me, I've never had a camera before," he says in video.   In the video, Edison explains how he uses Instagram to capture, edit, caption and share images he takes with Instagram. Even though he can't see the images, Edison says he's received some interesting comments on the ones he's posted. Using the...
read more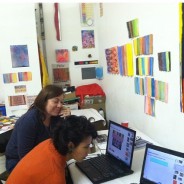 Who knew? Hidden from view above a mosque and a collection of Halal fast food shops on Frederick Douglass Boulevard, Floor4Art is home to more than a dozen artists who paint, sculpt and work in mixed media. Norma Marquez Orozco opened the space in 2008. She was concerned that landlords, keen to capitalize on the growing buzz for the Harlem art scene, were hiking rents. "They've seen the potential and become greedy because they know that they can make these empty spaces very expensive," she said. Painter Camille Hoffman moved to Floor4Art in...
read more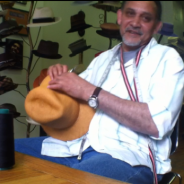 I first spied his shop one morning in August while tooling around Harlem. I was taking pictures of brownstones and exploring the fabulous upper west side neighborhood that I'd heard so much about and had to experience. Located about 100 feet away from the corner bodega where I stopped for coffee, and set back from a neighboring doorway, I couldn't quite make out what all the colorful objects were in the window and decided to take a closer look. They were hats. Hats. By BUNN, to be exact. Classical Originals Made For All Seasons. It was very...
read more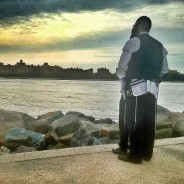 Saturday, September 1. Bicycle pit stop by the East River in Williamsburg. Like me, a father and son take in the amazing view. What I learned that day – The Hasidic population in Williamsburg is around 55,000. Hasidic Judaism, or Hasidism, is a branch of Orthodox Judaism that promotes spirituality and joy. Black clothes are a symbolic expression. To some Jewish men and women, life is very serious and they are always conscious of their relationship to God. Black is worn to avoid frivolity and also to place distance between the wearer and...
read more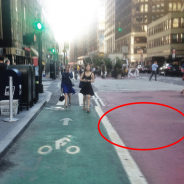 A fellow tweeter recently opined that once a single pedestrian wanders into the bike lane, it opens up a "new market" and others follow. Hmm … I wonder … To all pedestrians in and around the city (a.k.a. peddies), why walk in the bike lane when you have the sidewalk, and sometimes, additional walking areas? You don't walk in the street where the cars are, so … We ring our bells, we blow our whistles to little or no avail. I am a virgin city cyclist. I've relied on my two feet far longer than my new two wheels, so I,...
read more