Spied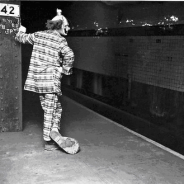 I have been Jazzbo. You have been Jazzbo. We know exactly what he was thinking on that platform in 1958 because more than once we, too, have just missed a train at a time when it was the last thing in the world we needed. And the only fix is to grin and bear it and wait for the next one. The New York Times' City Room series, "Ask About Transportation in New York City," has been answering questions from, as well as sharing pictures throughout the years of, various city commuters. As the image above proves, everyone rides the subway and...
read more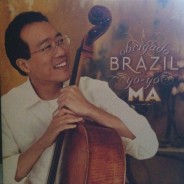 It's that time of year when I pull out my collection of summertime music and start thinking about where I want to jet off to for July 4th. Right on top of the CD heap was Yo-Yo Ma's "Obrigado Brazil." This CD was produced in 2003 (© Sony Classical), so you'll likely find it online or in a store at a discounted price. The point is – download it, buy it, own it. To sample the delicious vibe that resonates throughout this entire collection of seductive sounds provided by Mr. Ma and a host of very popular and famous musicians, take a listen to...
read more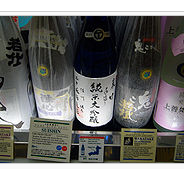 In the James Bond movie, You Only Live Twice, Mr. Bond is asked by the lovely Tanaka, "You like Japanese sake, Mr. Bond, or would you like a vodka martini?" James replies, "Oh no, I like sake, especially when it's served at the correct temperature, 98.4F, like this is." I'm with James, and if you are too, mark your calendar for Japan Society's annual Sake Tasting and Lecture on Tuesday, June 19, beginning at 6:30 p.m. The ingredients of sake (rice and water) are very simple, hence their quality is very important....
read more

NPR – May 25, 2012 NPR's Sick in America survey found that a lot of Americans are unhappy with the healthcare system. Among those who had a recent serious healthcare experience, nearly half said that a lack of cultural understanding played a big role in the problems with U.S. healthcare quality. Host Michel Martin talks with NPR's Richard Knox and Dr. Kavita Patel of the Brookings...
read more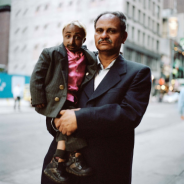 As soon as I read that photographer Jiri Makovec stranded himself on an island – ManHAttan Island, that is – I knew I liked this guy. A lot. "For me, New York City is like an island apart from the rest of the U.S.," he said. Exactly! 58 images captured between 2004 and 2009 were selected for "From the Island." I spied equal parts of remoteness and intimacy and humor. All were captured as is. "When I saw something interesting and striking, I snapped it," he said. "If you start to ask questions first, the picture is ruined." He has a point. In...
read more

For a long time, my black eye was having all the fun. It was spying life. It was enjoying daily musings. And meanwhile, my neck was killing me! I could not find the right pillow. The backstory – I used to have the perfect pillow. I'd had it for years. It was flattened, filled with lumpy-bumpy unnatural fiber. A mere shadow of the perkier, fluffier and newer pillow next to it on my bed. Every morning I would camouflage it with shams and decorative day pillows, so no one knew my secret. My kids used to tease me that I was sleeping on a pillow...
read more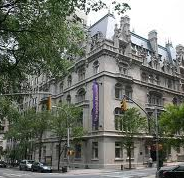 This morning I went to the Jewish Museum on 92nd St. and Fifth Ave., to spy the exhibit The Radical Camera: New York's Photo League 1936 – 1951. This is the final week and I'm so glad I caught it. The Backstory The Photo League was a volunteer organization of professional and amateur photographers who drove social change through documentary-style photography, telling stories about challenging life throughout the city. From Harlem to the Lower East Side to Coney Island, the League created some of the most iconic images of the streets of New...
read more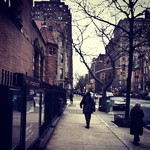 That's it. That's all she wrote, brother. I am sprung. Whooped. Totally a smitten kitten when it comes to Manhattan. I cannot get enough of this place. Every day, rain or shine, I am out here walking, noticing, absorbing, and falling in love over and over again. This last week I've been tooling around mostly on the west side, upper and lower. The overall ebb and flow of energy on this side of Central Park is unique. There is a particular meter to life here. People are doing their thing – working, running errands, typical stuff that gets one...
read more
A story about life in London that is far different from that of staunch traditional formality, cucumber sandwiches, and the Royals, was published in the March 4 edition of The New York Times Magazine. The article delivered an engaging, up-close-and-personal view in words and pictures of life in the city for new arrivals – a stunning 2.6 million over the last decade. This photograph in particular caught my eye, of students at Nightingale Primary School. Times photographer Mark Neville said, "I told the children that this was going in the...
read more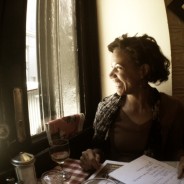 Having lunch at Fanelli's Cafe today. Usually when I come here I'm perched at the bar enjoying a cold beer or a glass of Pinot G after work. The atmosphere is typical SoHo. Faded industrial elegance with a side of modern, casual coolness. The circa 1840s architectural details are perfect accessories that punctuate the mood of the place, toned down by muted textures that come only from years and years of re-plastering and repainting. I really like it. Places like this beckon me. So yeah, lunch with a friend today. He's late. Or am I early?...
read more