Smitten Kitten in Manhattan!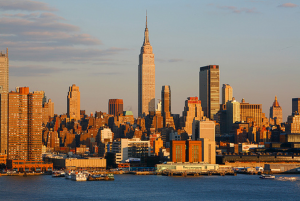 That's it. That's all she wrote, brother. I am sprung. Whooped. Totally a smitten kitten when it comes to Manhattan.
I cannot get enough of this place. Every day, rain or shine, I am out here walking, noticing, absorbing, and falling in love over and over again.
This last week I've been tooling around mostly on the west side, upper and lower. The overall ebb and flow of energy on this side of Central Park is unique. There is a particular meter to life here. People are doing their thing – working, running errands, typical stuff that gets one out and about – and it's handled in a "peace, man" frame of mind that I didn't expect when I moved to NY. The beat goes on in a laid back, unassuming way without effort. It just is. Striking up casual conversations with people, I find more often than not a mindful awareness and appreciation of variations of opinion and interpretation. It's all good in this Hudson River 'hood.
The architecture is amazing with intricate detail around the doorways, windows and roof lines of buildings. Magnificently glorious in their day, they still rock here and now. So many charming, winding streets lined with brownstones and a cafe or store front tucked in here and there, and during this time of year the trees are beginning to bud …
Oh boy. I'm rambling. Fine. But hey, I told you I was smitten. Anyway, below are a few pics snapped here and there with a not-always steady hand. Some are of the lower east side, which has its own equally interesting flavor and style.
The eye candy is made possible thanks to my partner in crime, the iPhone. And a respectful shout-out to Instagram® and Hipstamatic® apps. Gold, Jerry. Gold!